Bridge & Stitch is committed to assisting companies through the clothing production process. All our garments are manufactured in the UK.
Why Manufacture In The UK?
Shorter lead times

Lower carbon emissions

No import charges

Greater Transparency of supply chain

Eradicate problems such as bad working conditions and child labour
We support the British Manufacturing industry and offer a straightforward entry route for our clients looking to benefit from the Made in Britain label. We provide a reliable service including all stages of the manufacturing process from concept to delivery of bespoke garments. We aim to make UK production more accessible to a wider range of clientele with varying requirements, both national and international.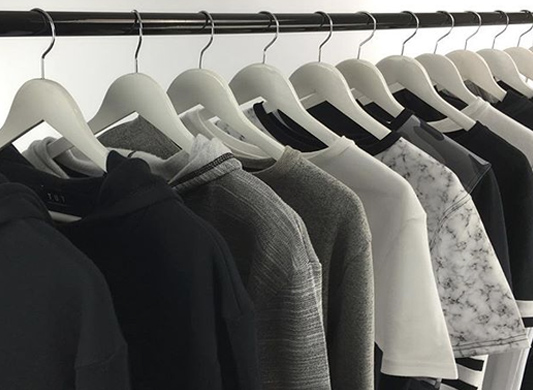 British design is a world leader, known for cutting edge creativity, budding talent and style. We believe that British manufacture denotes world class quality, innovation and craftsmanship. We are committed to reviving British apparel manufacture by empowering the sector with the services to nurture manufacturing business, talent, and skills.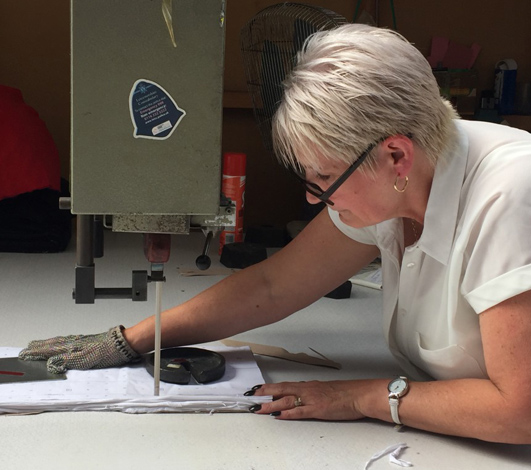 Our Mission
Made in the UK products are desirable by consumers who are increasingly appreciating the provenance of their garments and see the 'Made in Britain' label as a status symbol. It carries a large export appeal for our international clients.
Britain is no longer the "workshop of the world" but just because we do not manufacture products on the scale we once did, that does not mean the outlook for British manufacturing is poor. British manufacturing success these days is less about churning out large volumes. It is more about how we use our brains, skills and technology to make the more sophisticated products the world is demanding. It is clear that over recent years, consumer demand for exclusive British manufactured goods is on the rise and it is a pleasure to see our factories busy once more. We believe that localised production is not a passing trend. Companies of all sizes are looking to reduce their costs and carbon footprint, as well as cater to the increasing demand from customers looking to invest in high quality products with a compelling provenance and story.
Bridge & Stitch aims to change the perception of apparel manufacture as a viable and fulfilling career choice for young people. We want to work with the industry to invest in skills to ensure that British manufacturing has a vibrant future.
Bridge & Stitch will not compete on prices with the Far East or Europe. We are passionate about offering a reliable service, advising our clients on what is suitable within their budgets, ensuring products meet the clients initial brief and offering a complete management service that we believe cannot be found elsewhere in the UK.