Hi, my name is Catherine and I am currently a second year student at Nottingham Trent University studying Media, Film and Television. I chose to take the Humanities at Work module on my course which allows me to undertake a placement to gain some experience. I was interested in the role of a Marketing Assistant at Bridge & Stitch and what it entails.
About Me
I'm a member of the Nottingham Trent Rock and Film Societies. My hobbies include going to the cinema, attending concerts, and going out with friends. I'm originally from Staffordshire in the West Midlands but I usually just say I'm from near Birmingham (no-one ever knows where I'm from but they know where Birmingham is). But no, I don't have the Birmingham accent…haha.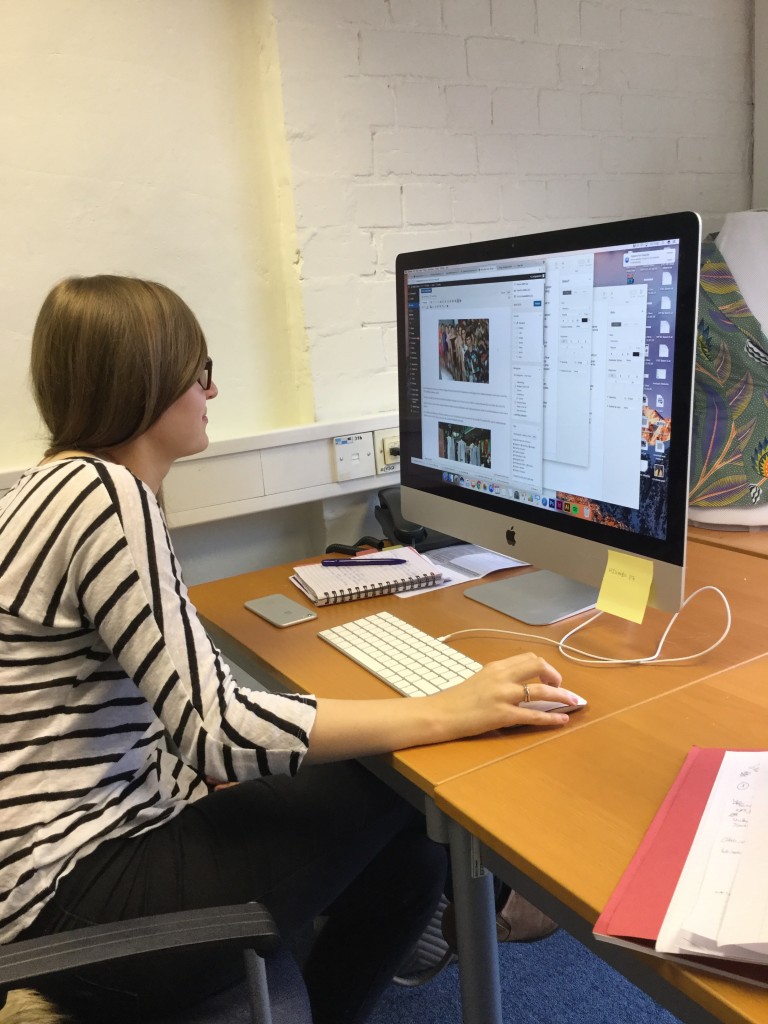 How I will contribute?
I will contribute to Bridge & Stitch by applying my knowledge and skills gained from my degree, helping to market the company through social networking sites such as Twitter and Instagram. I will contribute to blog posts on the website and help with general marketing duties. I am looking forward to meeting and working with new people. 
First Impressions
My first impressions of Bridge & Stitch are great. Everyone at the company is kind, welcoming, and I feel comfortable in the working environment. I look forward to continuing my placement here at Bridge & Stitch, learning new skills, and about the workplace. I would like to thank Rachael and Bridge & Stitch for accepting me for this placement opportunity. Thanks guys!