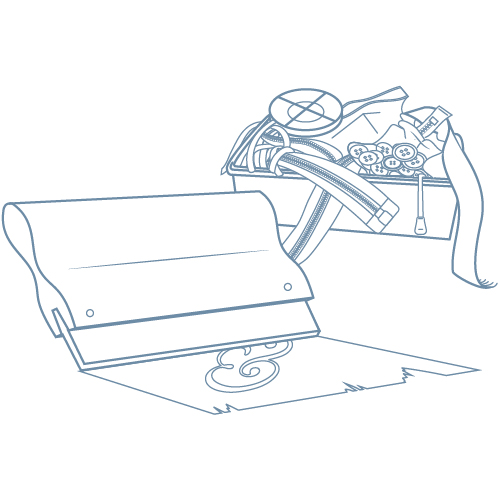 11. Trims & Embellishments
Trims and embellishments are usually added at the end of production however sometimes they are applied to the fabric before production begins. Bridge & Stitch can provide graphics support to help produce the artwork required for your garments. We offer a vast range of trims and embellishments including: ribbons, lace zips, buttons, poppers, plastisol printing, water-based printing, sublimation printing, digital printing, waterproof taping, drawcords, elastic, embroidery, and leather patches.

Sourcing trims and embellishments from a range of manufacturers I have always been provided with a range of options, at different price points when necessary, and I am regularly pleasantly surprised when given samples to approve or a new fastening option to try out.
Hannah Myers, Director, Flare Clothing Company