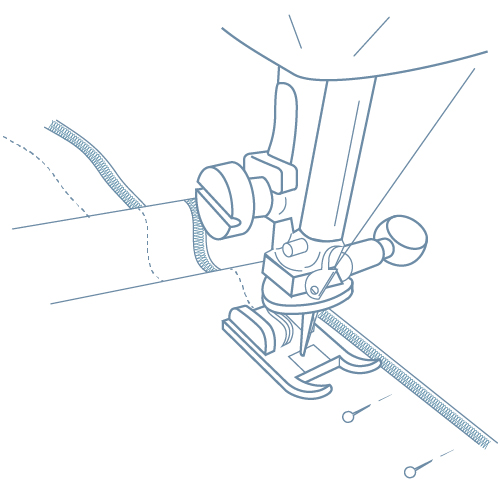 6. Sampling & Size Sets
Sampling is one of the most important stages of the process and it is paramount that you do not rush through it. This is a chance to check you are happy with the quality of the factory, the fabrics you have used, and the aesthetics and fit of the product. It is also a chance for the factory to check your patterns and the construction of the garment as well as raise any issues they may have or suggestions to change construction to lower cost. It is unreasonable to expect first samples to be correct. Depending on the complexity of a garment, several samples may be needed before the garment is approved.
Sample size sets take place after grading and are just as important as the initial samples. These allow each size to be checked and tested to ensure that there are no problems with sizing, patterns, trims and embellishments.

I have been impressed with the samples produced by Bridge & Stitch and their instructed factories. I have never needed to make drastic changes once a sample has been produced, which I put down to the comprehensive notes and details set out in the specification sheets once a sample has been instructed.
Hannah Myers, Director, Flare Clothing Company