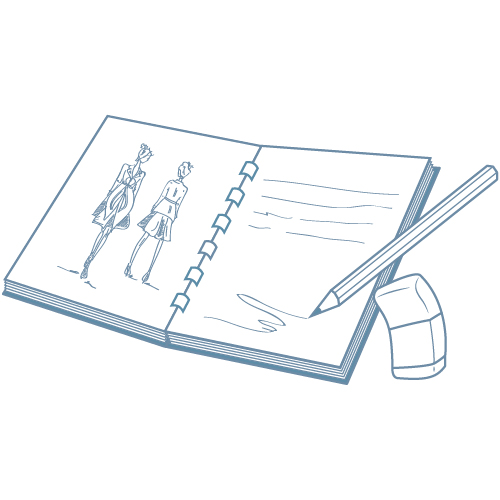 1. Design Development
The majority of our clients come to us during the Design Development Stage. Bridge & Stitch can advise on matters such as the cost effectiveness of your product, relativity to function and suitability for production. At this stage the designs are finalised, a strong idea of fabrics, trims and embellishments are given and any finishes on the product are discussed. We recommend that you design for the season 6 – 9 months in advance.

Bridge and Stitch have taken my brand logo and designs, helping me create a brand that I am thrilled with. Their attention to the details have helped produce garments, labels and swing tickets that I am proud of. Their help and support throughout the design process was invaluable. They gave me several designs and styles of each option which really helped me pinpoint exactly what I wanted!
Grace Butler, Director of Grace Butler