Last week we visited a factory in Derbyshire to see some of the garments they produce and the processes used in creating them. We were guided through the factory by Steve, one of the owners of the business, who explained to us how everything works, as well as some of the company history. The factory itself had several different rooms that were sectioned into specialist areas of the garment manufacturing stages, so it was great to have Steve guide us through everything.
Steve explained that the majority of factories in the UK have an ageing workforce, where the average age of workers is 45+ and many tend to work beyond retirement age. This will eventually result in a lack of skilled workers and consequently UK manufacturing may become a much smaller industry. Several factory owners have expressed to us that they feel the education system may be to blame for this. Most college and university courses for textiles tend to push students towards design rather than manufacturing, meaning few students leave school with a desire to work in production. Over next 10 years, UK manufacturers are uncertain of what could happen to the textile industry. The ageing workforce and the changes that Brexit will bring to export and import trade could mean massive adjustments for the industry.
Whilst at the factory, we were introduced to the different machinery they use to make different types of fabrics and garments. Steve also explained to us what all the equipment and machinery is used for and the different processes they use. 
Fabric Production
In the first room, Steve showed us around all of the fabric production machines. They largely focus on in house production of narrow fabrics and elastics. To begin with, he showed us the starting point for all fabric production which is warping, where individual threads are running onto a big roll for accuracy.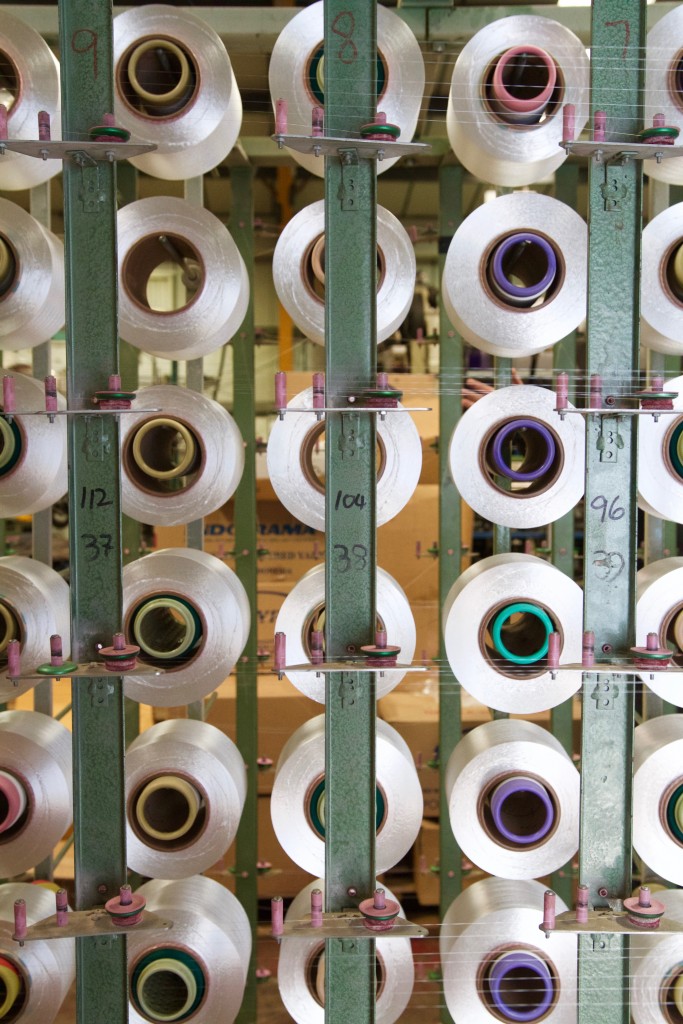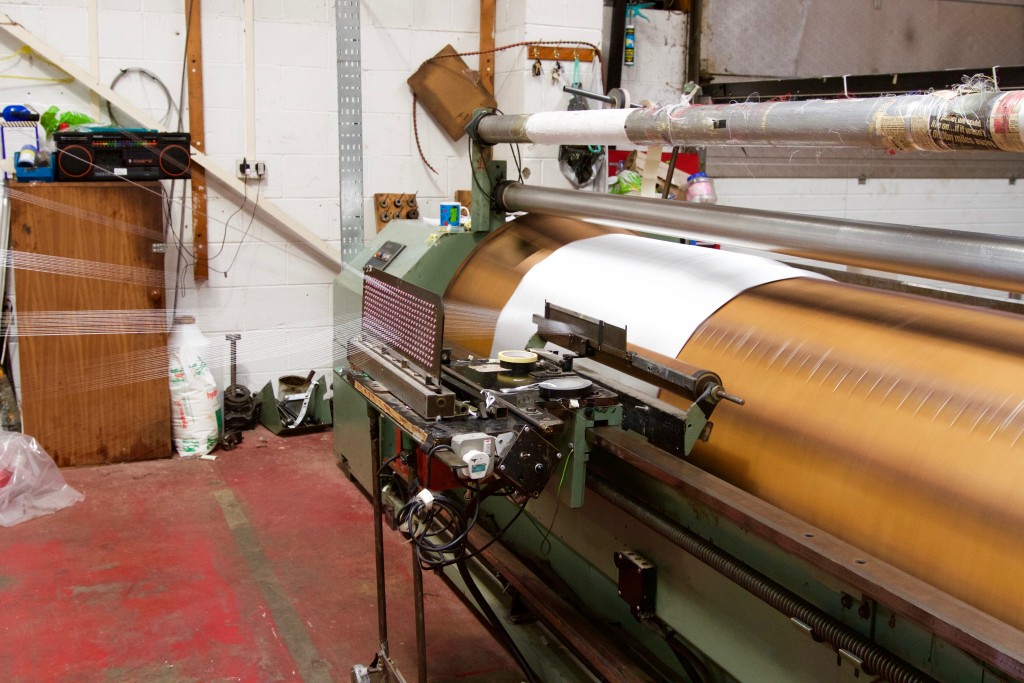 We then looked at the weaving machine, which produces looms for narrow fabrics.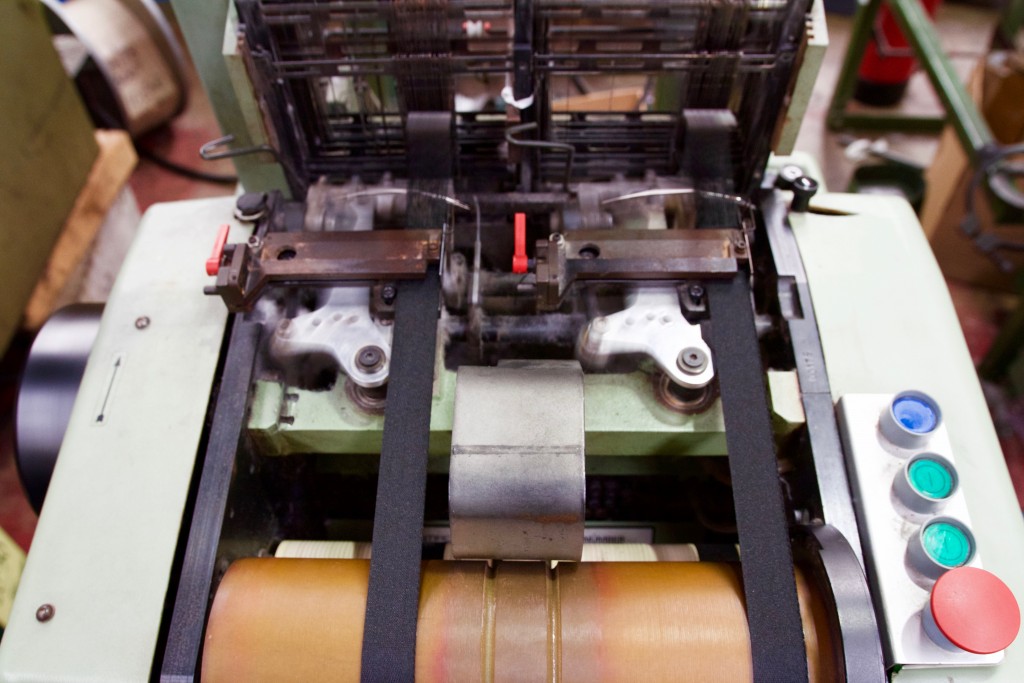 He also showed us the knicker elastics that they produce for lingerie in-house.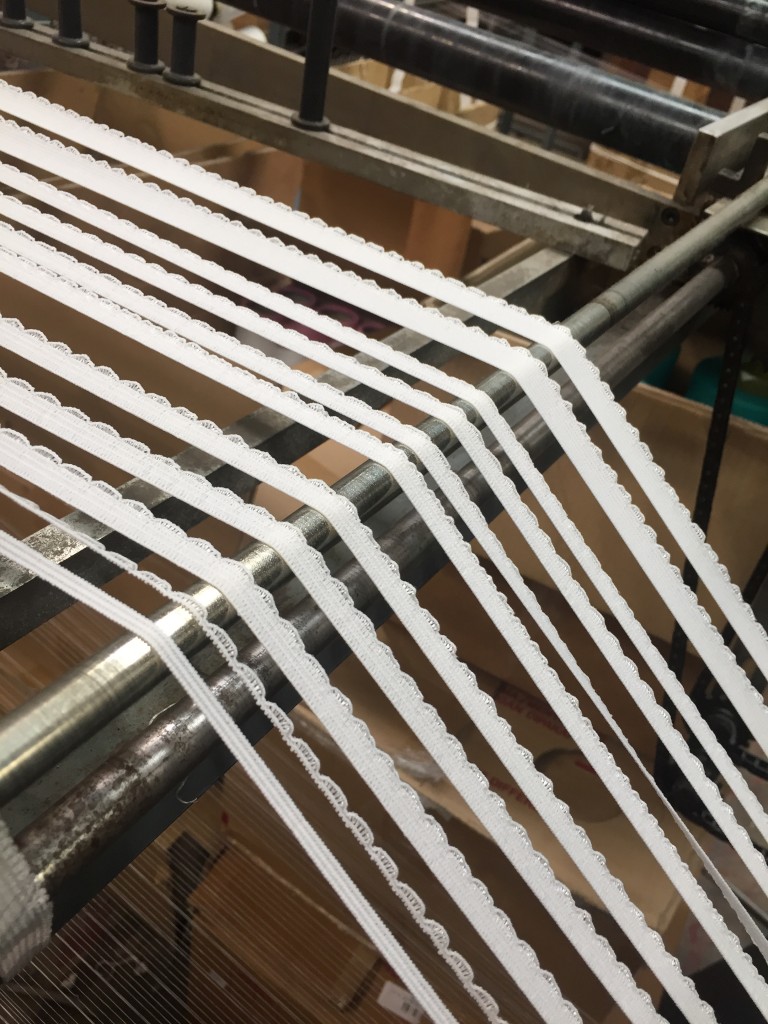 This machine produces their custom warp knitted narrow fabrics.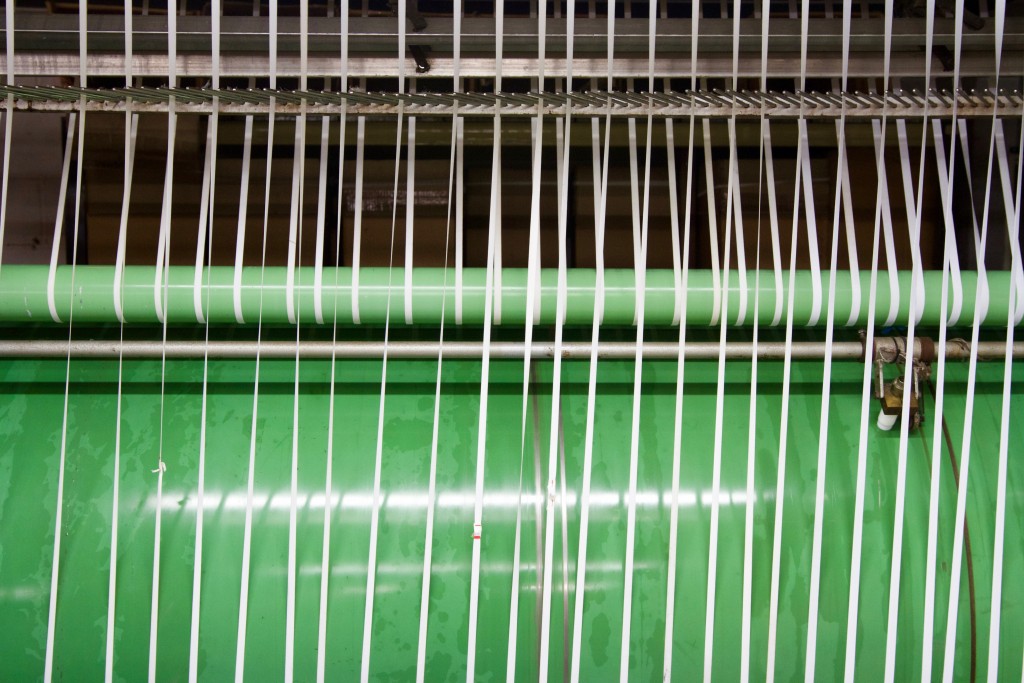 They also have machines in their factory to produce plush elastics.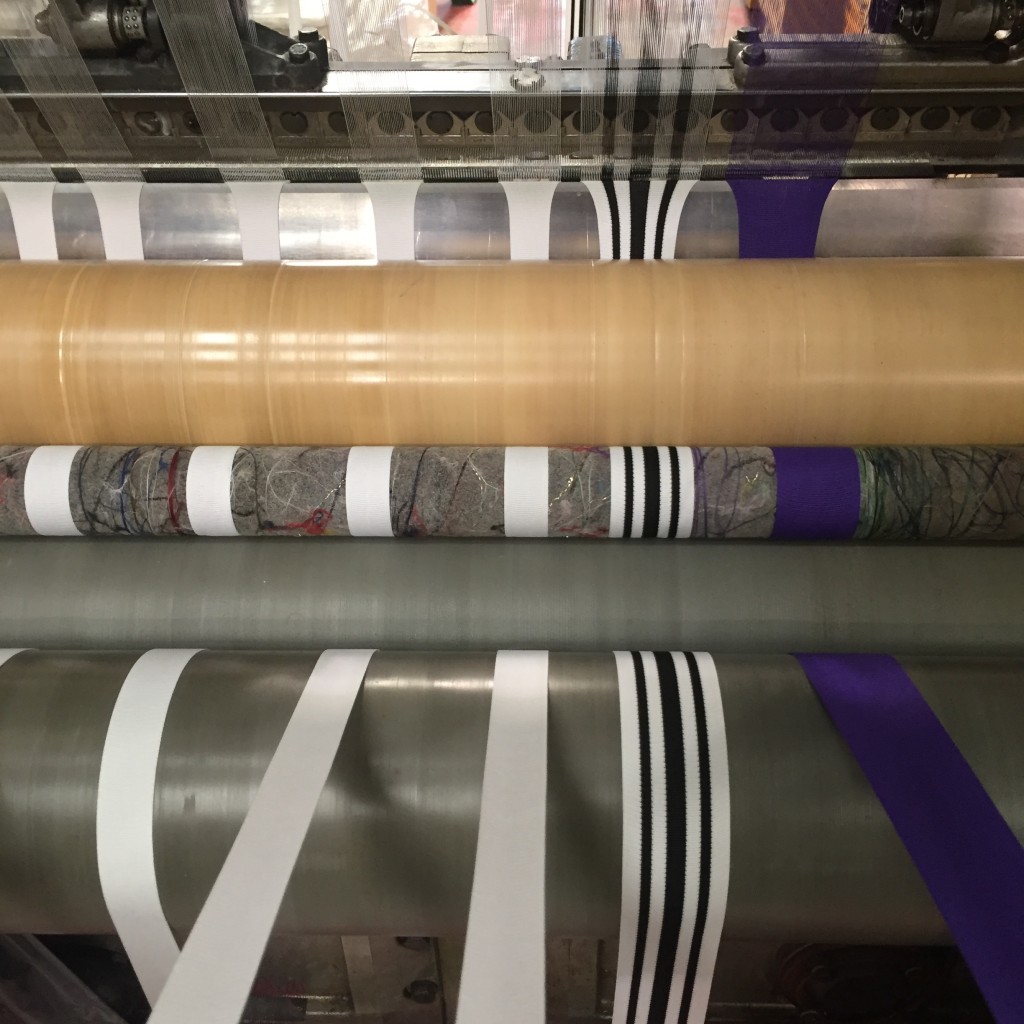 This was the finishing machine used to stiffen or dye the final fabrics.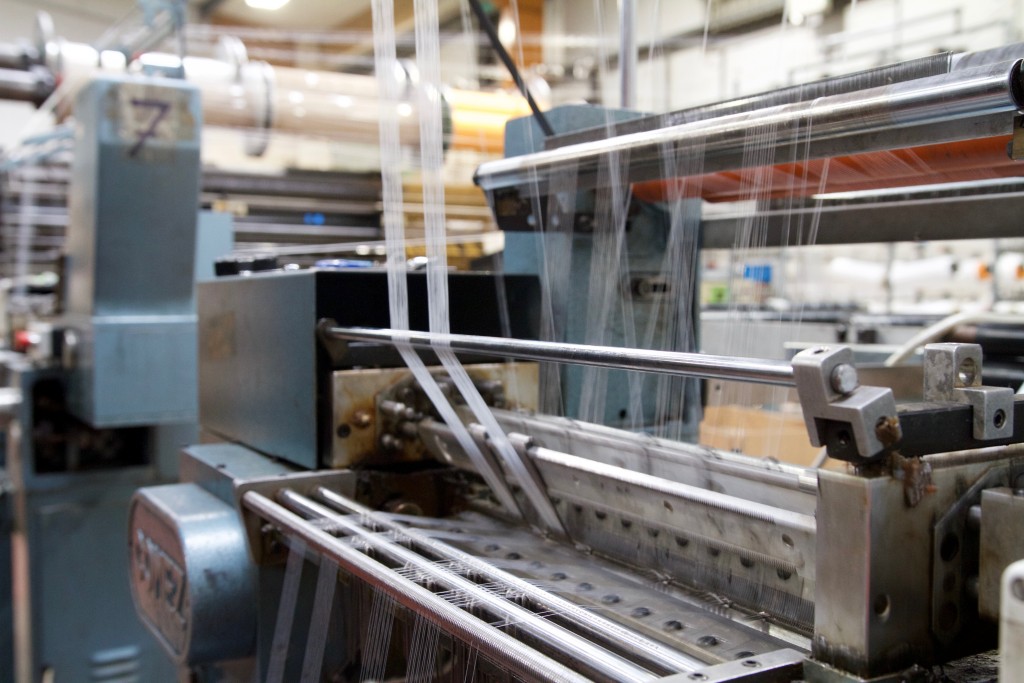 Printing
We were then shown around the printing room. Here we looked at the sublimation printers, which print out patterns ready for transferring into fabrics. He explained that they usually print around 2,000 to 4,000 metres per week.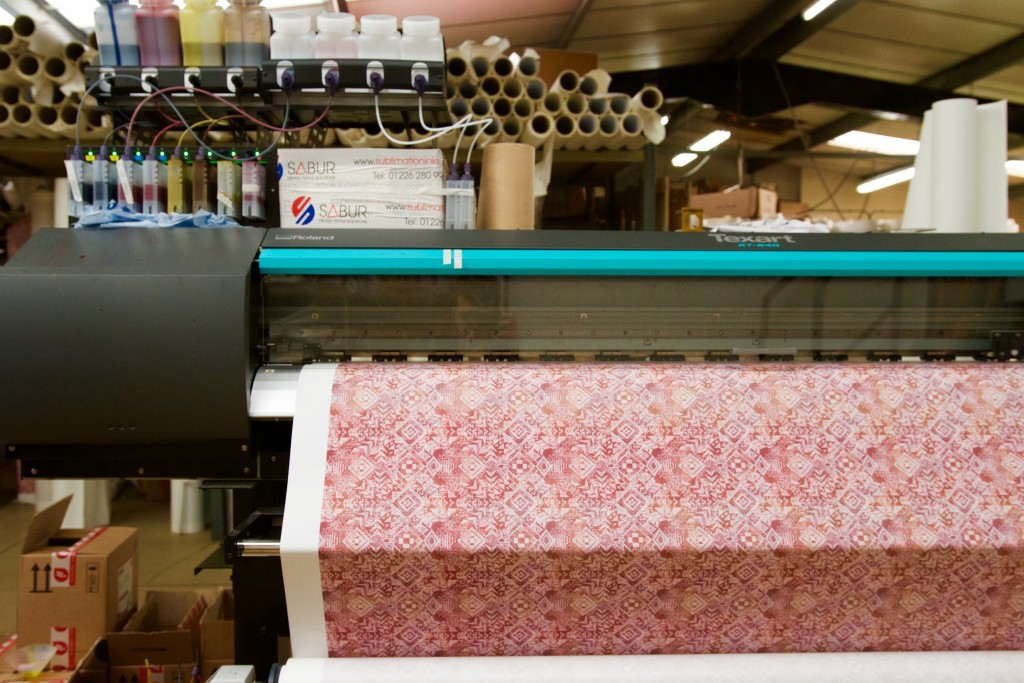 The printed patterns are then put through rollers, where heat is used to transfer the pattern onto the fabric. The heat turns the ink to gas, which then binds itself to the fabric.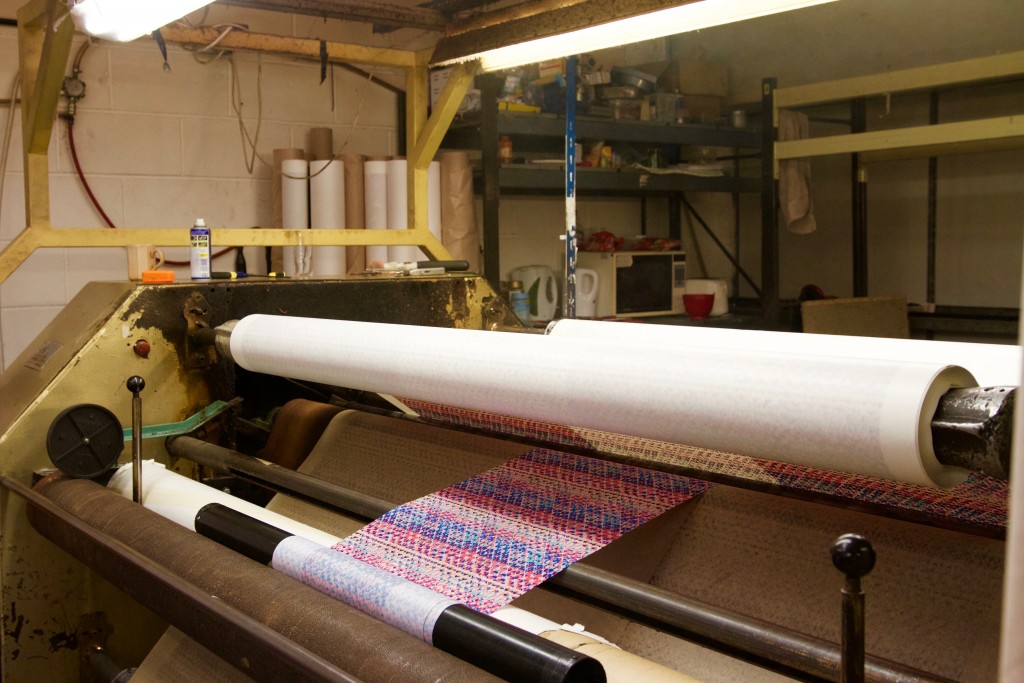 It is great to see a lot of the machinery that is used to make clothing and fabric in person to really understand the manufacturing process even more!